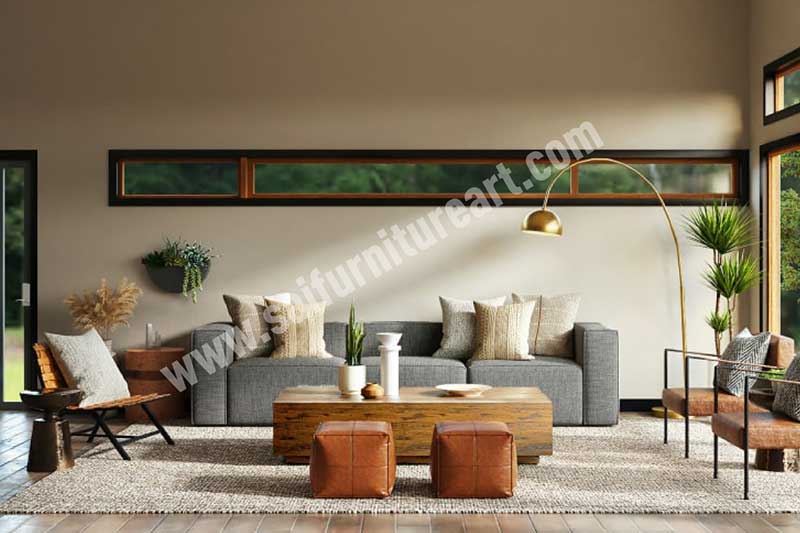 As an imperative part of the overall design of your home, classic furniture is the single most distinctive feature that commands attention. It has recently become more popular for homeowners to use traditional furniture to enhance the aura of their homes. By implementing decorative furniture, homeowners can create a timeless and sophisticated ambiance in their homes that will be admired for years to come. Sai Furniture Art is counted among the most trustable Furniture Manufacturers in Delhi and provides people with products according to their requirements. With a vast experience of over 19 years, Sai Furniture Art has carved a niche for itself in the furniture industry and earned the trust of numerous satisfied customers. Here are some considerations to think about before choosing a decor item or furniture for your place.
There are several factors to keep in mind when you are looking for traditional luxury bedrooms or a Carved Sofa Set. However, if you are thinking of buying something that you can be proud of if you intend on making a purchase, make sure that everything you decide on is both appropriate and distinct.
Understand Your Needs:
Several advantages come with purchasing opulent furniture. You must be curious as to why individuals are drawn to purchasing expensive furnishings. In contemporary homes, you will find a lot of traditional dining chairs and antique modern furniture. These elegant items are not only ideal for homes but also not distinctive. Keep an eye out for any unusual desks, drawers, or other furniture.
The durability of high-end furniture:
Buying traditional, high-end furniture is a smart investment because of how long it lasts. Both the appearance and durability of this furniture make a statement. It's always a win-win scenario to invest in classic and opulent furniture since it will enhance the look and feel of your house while also providing a sound financial investment. It will significantly improve your home's appearance and give it a more upscale vibe.
Putting on Display High-Grade Craftsmanship:
When you consider purchasing a Wooden Sofa Set for your house, you are aware that a lot of time, effort, and expertise was invested into making the item so that it would be special and expensive. Due to the high degree of workmanship required, they are sometimes manufactured in small numbers. Therefore, by purchasing one, you are acquiring a work of art that only a small number of others will own.You can anticipate that each item of furniture in a carefully selected collection will be fashionable and have a simple, uncluttered style as its inspiration. These pieces of furniture are ideal for many contemporary houses since they display their ageless design.