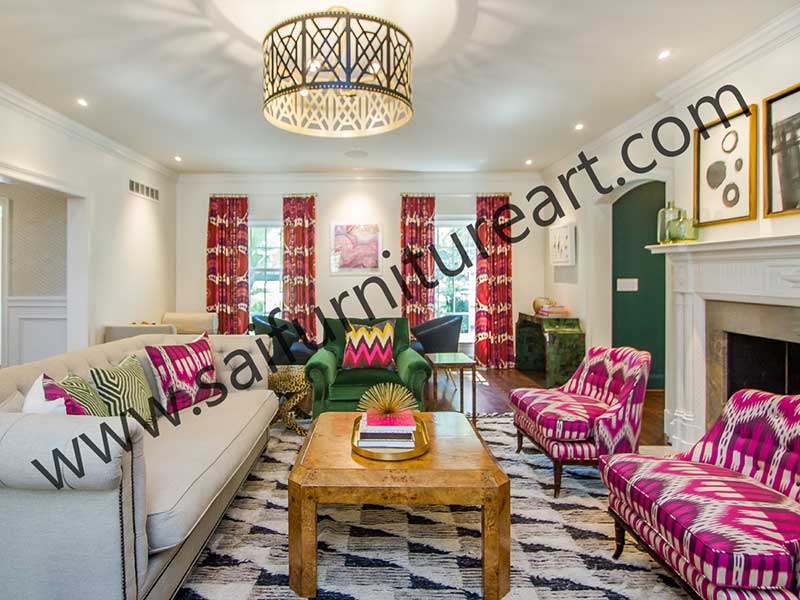 When it comes to freshening up your home decor, sofa sets are the ultimate game changer, whether it's your cozy living room or exquisite drawing room. Look no further than Sai Furniture Art for trendy and high-quality couch sets. They offer everything you need to take your home decor to the next level with their collection of carved, designer, and contemporary couch sets.
Elegant Carved Sofa Sets:
These possess classiness and intricacy in your living space. Our carved couch sets are ideal if you like traditional and timeless designs. These couch sets have excellent hand-carved embellishments that give your living room a sense of beauty and complexity. These couch sets are works of art due to their exquisite patterns, which expert craftsmen skillfully carve. Carved couch sets from our brand are guaranteed to become the focal point of your living room with their rich designs and excellent craft. Looking for the Best Sofa Set in Delhi to elevate your house? Consider us. Sai Furniture Art is among the leading furniture manufacturers, and our sofas are of top quality and sleek. We have a wide variety of designs and colors to choose from, and our sofas are designed to last for years.
Make a Statement with Designer Sofa Sets:
Designer couch sets from our firm are an excellent option for making a big statement with your home decor. These couch sets have unique and eye-catching patterns that will wow your visitors. Designer couch sets from our firm can quickly change any home into a trendy place with their unusual forms, vibrant colors, and distinctive patterns. Choose a designer couch set that represents your unique style and taste to let your individuality show through.
Sleek and modern sofa sets for a chic look:
Our modern couch sets are ideal for individuals who appreciate sleek and contemporary looks. These couch sets have clean lines, simple designs, and a trendy look that will quickly boost your home decor. Modern couch sets by our company create a classy and welcoming ambiance in any area, thanks to their sleek designs and exquisite fabric selections.
Whether you favor neutral tones or bright splashes of color, a contemporary couch is set to suit your taste. Sai Furniture Art, one of the top Royal Furniture Manufacturers in Delhi, proudly stands among the top industry leaders. Our exquisite sofa sets, characterized by top-notch quality and designs, are a testament to our commitment to providing unparalleled comfort and style.
Quality and comfort without a compromise:
Our couch sets are produced with the most fantastic attention to quality and comfort, in addition to their modern styles. Each item is manufactured from superior materials to guarantee durability and endurance. The cushions are made to give maximum support and soft comfort, enabling you to unwind and rest in luxury.
Our brand recognizes that a couch is more than simply a piece of furniture; it's a place to create memories, have discussions, and rest. As a result, these couch sets prioritize both elegance and comfort. Sai Furniture Art is one of the most respected and Best Sofa Set Manufacturers in India. Our sofas are designed with comfort and durability in mind and use only the finest quality materials. Each piece is handcrafted by experienced artisans, ensuring that each sofa is uniquely beautiful and made to last.